Getting ISO 13485 Certified in San Francisco, California (CA)
What is ISO 13485 regulation system for medical devices?
ISO 13485 is an internationally agreed standard setting out requirements for a structured medical product design management system, development, production, delivery, and operation. This is often seen as the first step towards Eu, Canadian, and other regulatory requirements that are being pursued by medical equipment manufacturers. This program is important for every company that functions at every point in the supply chain of medical products. Implementation of this system entails not only minimizing excess and expenses but also increasing the opportunity for gaining additional business by accepted certifications.
What are the benefits of applying ISO 13485 to the company?
Improved risk-control and continuity
Meets consumer needs and raised customer expectations
Strengthened efficiency and reducing costs
Improved potential to attract more customers through established entrepreneurial skills
Helps ensure continuity in the supply chain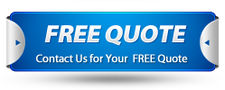 The QMS specifications are focused on the process Plan-Do-Check-Act, i.e. the iterative sequence of planning, executing, testing their performance, and taking corrective action as required to ensure consistent improvement throughout the programs.
Nonetheless, ISO 13485:2016 integrates a risk-based approach to process control in its current type, which assesses the extent of these QMS activities in relation to the risks involved. The reduction of risk is a basic requirement for medical equipment and is enhanced in compliance with ISO 13485:2016. There is no cross-reference structure for this approach, but companies can depend on the procedures and processes mentioned in the corresponding ISO 14971 manual on risk management of medical devices. ISO 14971 lays out guidelines for extending risk management systems across the whole life cycle of medical equipment.
ISO 13485:2016 is divided into eight parts, the first three of which are generic (scope, basic sources, and terms/definitions) and parts 4 to 8 carry out the specific QMS requirements:
Certification and compliance with ISO 13485: 2016 will be the firm's economic differentiator.
Getting accredited to the de-facto business standard would improve the organization's chances of getting past the client's supplier evaluation and re-evaluation procedures to the prospects and consumers.
Certification ISO 13485:2016 would enable the organization to conform to the Integrated Medical Devices Assessment Program (MDSAP). With fewer audits in the longer term, the benefits will be noticeable when the business has exceeded the initial extended audit scope. Now that the three-year transition to the EU Medical Drug Regulations (MDR) has started in Europe, relevant to anyone that works with that industry. Both are inextricably related to ISO 13485:2016 and MDR.
Understanding how ISO can help your business
The main rationale for retaining ISO 13485:2016 enforcement is patient safety, improved quality integrity, and performance. Above all these are the drivers behind the standard. Moreover, this means fewer product returns, lower warranty costs, as well as greater customer satisfaction. These opportunities then raise revenue and improve income (profitability), which raises manufacturing costs, thus reducing the cost of manufactured goods (COGS). So give ISO Pros in San Francisco, California (CA) a call today to help you with your certification needs.